Urban lighting is an integral part of a civilized city.  With the continuous development of intelligent cities, the market has higher and higher requirements for urban lighting.  Such as intelligent function, energy saving function, beautiful function and easy to install function. 
In order to keep pace with the development of civilized cities, our company's R&D team constantly researches and develops new products that meet the market needs. 
Recently we launched a series of simple and fashion all-in-one solar courtyard lights. Yard lights, lawn lights, floor lights and wall lights. High quality cast aluminum shell, PC transparent cover of multiple shapes with different styles of lamp poles, presenting high-grade and fashionable landscape lighting.  The integration of solar panels and batteries with good performance highlights the function of energy saving and easy installation.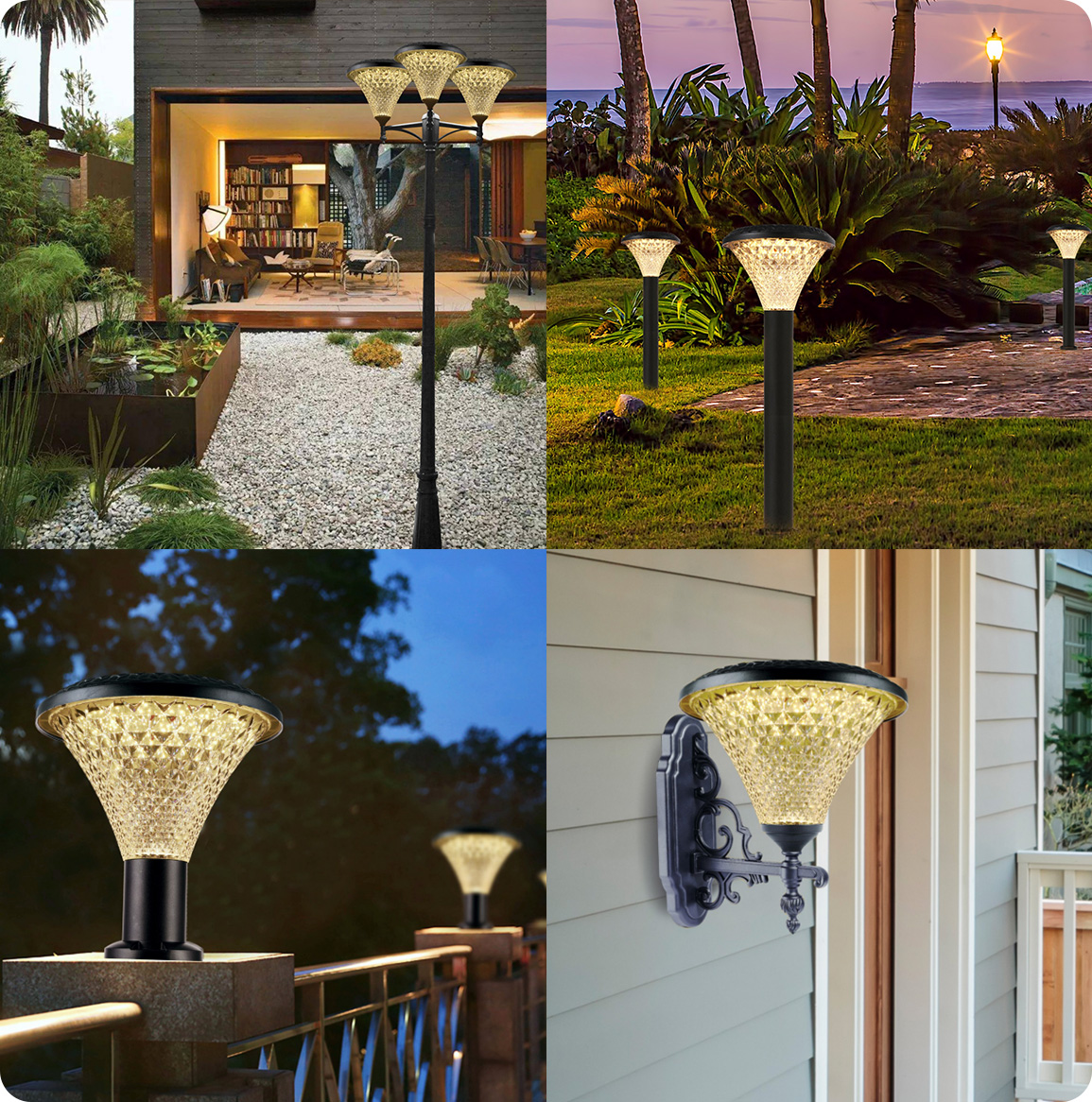 Our Vip Customer usage feedback: "These aluminium solar courtyard lights are very easy to carry and install. Also apparently, they are very beautiful. Our city has experienced lots of rains these days, and these lights look work well. We save energy also." Our community will be using more of these solar courtyard light products.
---
Post time: Nov-03-2022